Integrity Starts Here!
Welcome Colleen Jewell, M.A.!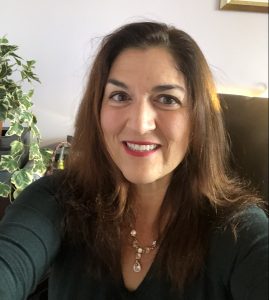 I am pleased to announce that Colleen Jewell has joined my practice!  Colleen is a licensed therapist from Michigan.  She holds a B.A. in Psychology from Northern Michigan University and an M.A. in Counseling Psychology from Western Michigan University.
Colleen has over 22 years of experience working with individuals, couples, families and clergy.  In addition to helping people struggling with pornography/sex addiction, Colleen specializes in helping those struggling from abuse, betrayal trauma, eating disorders, food addiction, mood/anxiety disorders, and grief/loss, including complicated grief in survivors of suicide loss.   In her work with clergy, Colleen has served as a consultant to Guest Houses and is on the board of Opus Bono Sacerdotii.
Colleen works with clients in-person from her office in Michigan.  She also works with clients throughout the United States and abroad vie phone and video call sessions.  I am excited to have Colleen onboard!  Her unique style of combining contemporary psychology with Catholic spirituality will help countless individuals, couples and families in their healing journeys.
To schedule an appointment with Colleen Jewell or Dr. Kleponis, contact us at 610-397-0960 today.
Check out my new Video Page where you can view current videos on addiction and recovery!
If you, or someone you love, are struggling with pornography use, this site is for you. Integrity Starts Here! was designed to help men and women, their spouses, and their families break free from the bonds of pornography.
Here you will find clear information on pornography use and addiction, as well as pornography's effects on people's lives. Moreover, you will find out how to get help! Thousands of men and women are struggling with pornography use and addiction. It's hurting their marriages, families, and careers. They are enslaved by it and want to break free. The good news is that freedom is possible. This site will show you the way!
Wives and husbands are deeply hurt when they discover their spouse's pornography addiction. This site will help them gain a clearer understanding of the addiction and the help needed for their spouses, their marriages, and for themselves. Even marriages that seem broken beyond repair can be healed. There is hope for a new beginning and a better marriage.
God is needed in any recovery program.
Ask anyone who has been successful in recovery and they will tell you they couldn't have done it without Him. God will be your partner every step of the way providing the grace needed to break free from pornography and to heal relationships. Virtue is also necessary for recovery. Growth in virtues such as humility, courage, honesty, patience, fortitude, and chastity are needed. This site will show you how.
Explore all the pages on this site to learn about the dangers of pornography and its addiction. Check out all the resources, and seek the help needed for you or your loved one. No one has to live a life enslaved by pornography. Now is the time to seek freedom!
---
If you or someone you love is struggling with pornography use, please reach out.

6103970960     |     Send Email
I work with individuals in-person, by phone and by video call.

---