Conferences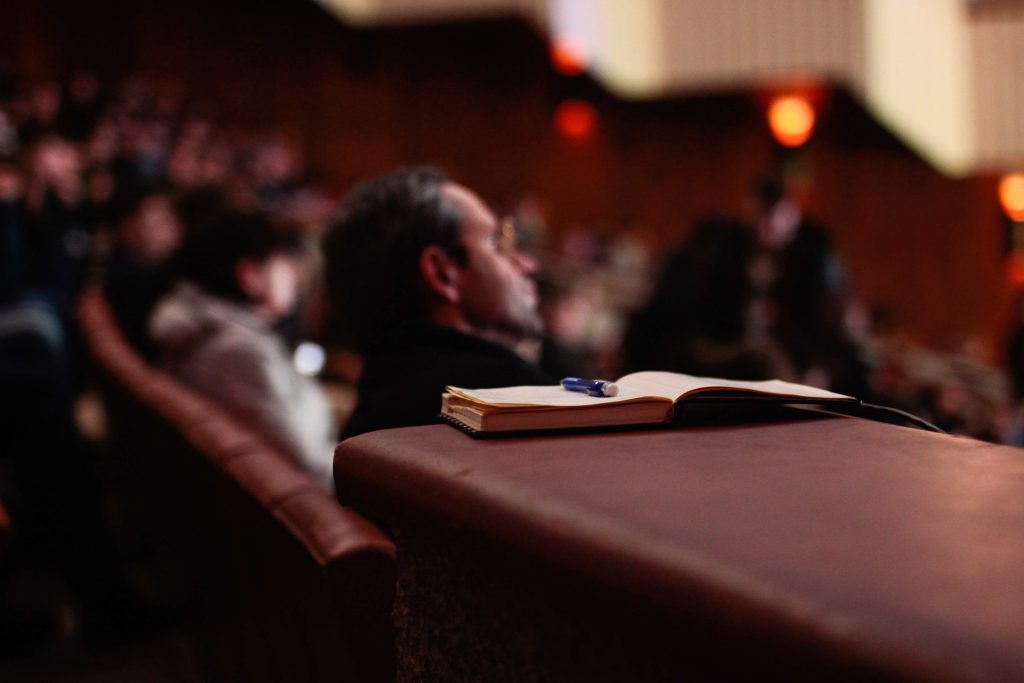 Through his Fighting Porn in Our Culture…and Winning! conference program, Dr. Kleponis educates priests, seminarians, religious and laypeople on the dangers of pornography and how to effectively address the pornography epidemic in America.   These conferences have been presented to priests and laypeople in numerous archdioceses and dioceses, as well as to religious communities, seminaries, universities, parents groups and student organizations.
The Fighting Porn in Our Culture…and Winning! conferences consist of a series of talks that address the following topics:
Cyberwars: Understanding the Pornography Epidemic
Trapped: The Path of Addiction
Freedom: The Road to Recovery
Defended: Protecting Families Online
Protected: Porn-proofing Marriages
Restored: Healing for Spouses, Marriages & Families
Prevention: Addressing Porn in Marriage Prep Programs
Fighting Porn in the Workplace…and Winning!
Pornography's Attack on Fatherhood
Additional Conference Topics Include:
Youth and Social Media: Benefits, Dangers & Using it Safely
Smartphone Addiction & Preventive Parenting Strategies
Romantic, Friendship & Spousal Love: Enriching Marital Intimacy
Reconciled: Healing Relationships through the Power of Forgiveness
True Manhood: Affective Maturity and Male Confidence
---
Recent and Upcoming Conferences
2019

February 18 – 22     Integrity Restored Priest Intensive – Malvern, PA
February 27-28.      Belen Jesuit Preparatory School – Miami, FL
March 19 – 21           Diocese of Little Rock – Little Rock, AR
March 28                     Diocese of Trenton – Trenton, NJ
April 2-4                       St. Francis de Sales Seminary – St. Francis, WI
July 18                           American Academy of Fertility Care Specialists – Blue Bell, PA
September 18-19   Stewardship Mission Conference – Elizabethtown, PA
October 23.                St. Charles Seminary, Wynnewood, PA

2020

February 6.                  St. John's Seminary – Camarillo, CA
February 19.               St. Helena's Parish, Westfield, NJ
February 27.               University of Wisconsin, Madison, WI
March 18.                     St. Catherine Parish, Harrisburg, PA
April 3.                            Archdiocese of Los Angeles, CA
September 23-24   Stewardship Mission Conference – Elizabethtown, PA

2022

April 11.                         Guest appearance on EWTN's Women of Grace program – Irondale, AL
September 9-10.       Catholic Medical Association Conference – Denver, CO
October 3-5.                Integrity Restored Clergy Intensive Training – Malvern, PA
October 5.                     Fall River Diocese Webinar – Fall River, MA
To invite Dr. Kleponis to speak at your next event, or to schedule a Fighting Porn in Our Culture…and Winning! conference, contact Dr. Kleponis at 610-601-9781.  Schedule your conference today!
---
Past Conferences
Since 2010, Dr. Kleponis has presented conferences to the following organizations:
Archdiocese of New York
Society of Our Lady of the Most Holy Trinity, TX
Missionaries of the Sacred Hearts of Jesus and Mary, NJ
Franciscan Friars of the Eternal Word, AL
Mount Saint Mary's Seminary, MD
St. John Fisher Seminary Residence, CT
Franciscan University of Steubenville, OH
Diocese of Kansas City-St. Joseph, MO
Malvern Retreat House Men's Retreats, PA
Marriage Conference – Oblates of Saint Joseph, PA
Opus Dei – South Orange, NJ
Opus Dei – New Rochelle, NY
Archdiocese of Milwaukee
Archdiocese of St. Paul-Minneapolis
Diocese of Sioux Falls, SD
Marriage Conference – Archdiocese of Oklahoma City
Pornography Awareness Conference – Lafayette, LA
Institute for the Psychological Sciences, VA
Diocese of Cleveland, OH
F.O.C.U.S. Missionary Training Conference
Rachel's Vineyard Training Conference
Archdiocese of Kansas City in Kansas
Diocese of Gallup, NM
Mount Angel Seminary, OR
Diocese of Richmond, VA
Diocese of Brooklyn, NY
Diocese or Rockville Centre, NY
St. Vincent Archabbey Seminary, PA
St. Charles Borromeo Seminary, PA
Diocese of Pittsburgh, PA
Diocese of Allentown, PA
Diocese of Fresno, CA
St Joseph's Seminary, Dunwoody, NY
Young Adults of Chester County, PA
Legionaries of Christ
Diocese of Fargo, ND
Diocese of Des Moines, IA
Diocese of Springfield, MA
Diocese of Wichita, KS
Diocese of Baton Rouge, LA
Archdiocese of Washington, DC
Diocese of Phoenix, AZ
Diocese of Allentown, PA
Diocese of Venice, FL
Generation Life, Philadelphia, PA
Seminary of Saints Cyril & Methodius, MI
IV Theology of the Body International Symposium, Fatima, Portugal
National Association of Catholic Family Life Ministers
Diocese of Colorado Springs, CO
Catholic Psychotherapy Association
St. Vincent DePaul Regional Seminary, FL
Diocese of Davenport, IA
Diocese of New Ulm, MN
Diocese of Bismarck, ND
Catholic Medical Association
Sacred Heart Seminary, Detroit, MI
Archdiocese of Detroit
Sodalitium Christianae Vitae, Lima, Peru
Michigan Catholic Family Educators Conference
St. Charles Borromeo Seminary, Philadelphia, PA
Diocese of Hamilton, Ontario, Canada
Diocese of Metuchen, NJ
Diocese of Kalamazoo, MI
Human Dignity Conference, Livonia, MI
Corpus Christi School, Lansdale, PA
St. John Vianney Parish, Gladwyne, PA
Diocese of Lubbock, TX
Archdiocese of Miami
Diocese of Grand Rapids, MI
Diocese of Rapid City, SD
Archdiocese of Toronto
Diocese of Cleveland
St. Elizabeth Ann Seton Parish, Mechanicsburg, PA
Hong Kong China
Vatican Conference on Addictions
Diocese of Little Rock, AT
Diocese of Newark, NJ
St. Francis Seminary, Milwaukee, WI
Catholic Psychotherapy Conference, Orlando, FL
Fertility Care Professionals Conference, Blue Bell, PA
Stewardship Mission Conference, Elizabethtown, PA
The format of each conference is very flexible.  Conferences can be as short as an afternoon or evening,  or as long as a three-day retreat.  Positive feedback has been received at all conferences!  Hand-outs are provided at all conferences with valuable resources, along with copies of all PowerPoint presentations.
Pornography use is a silent epidemic in America.  Proper training is needed to protect children from it, train teens and young adults to avoid it, save marriages, and help those who struggle with it.  The Fighting Porn in Our Culture…and Winning! conferences can help!
For more information and/or to schedule a conference, contact Dr. Peter Kleponis at 610-601-9781.

Schedule your conference today!