Colleen Jewell, M.A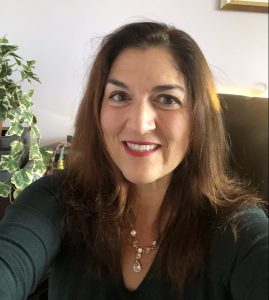 I am pleased to announce that Colleen Jewell has joined my practice! Colleen is a licensed therapist from Michigan. She holds a B.A. in Psychology from Northern Michigan University and an M.A. in Counseling Psychology from Western Michigan University.
Colleen has over 22 years of experience working with individuals, couples, families and clergy. In addition to helping people struggling with pornography/sex addiction, Colleen specializes in helping those struggling from abuse, betrayal trauma, eating disorders, food addiction, mood/anxiety disorders, and grief/loss, including complicated grief in survivors of suicide loss. In her work with clergy, Colleen has served as a consultant to Guest Houses and is on the board of Opus Bono Sacerdotii.
Colleen works with clients in-person from her office in Michigan. She also works with clients throughout the United States and abroad vie phone and video call sessions. I am excited to have Colleen onboard! Her unique style of combining contemporary psychology with Catholic spirituality will help countless individuals, couples and families in their healing journeys.
---
If you or someone you love is struggling with pornography use, please reach out.

6103970960     |     Send Email
I work with individuals in-person, by phone and by video call.

---